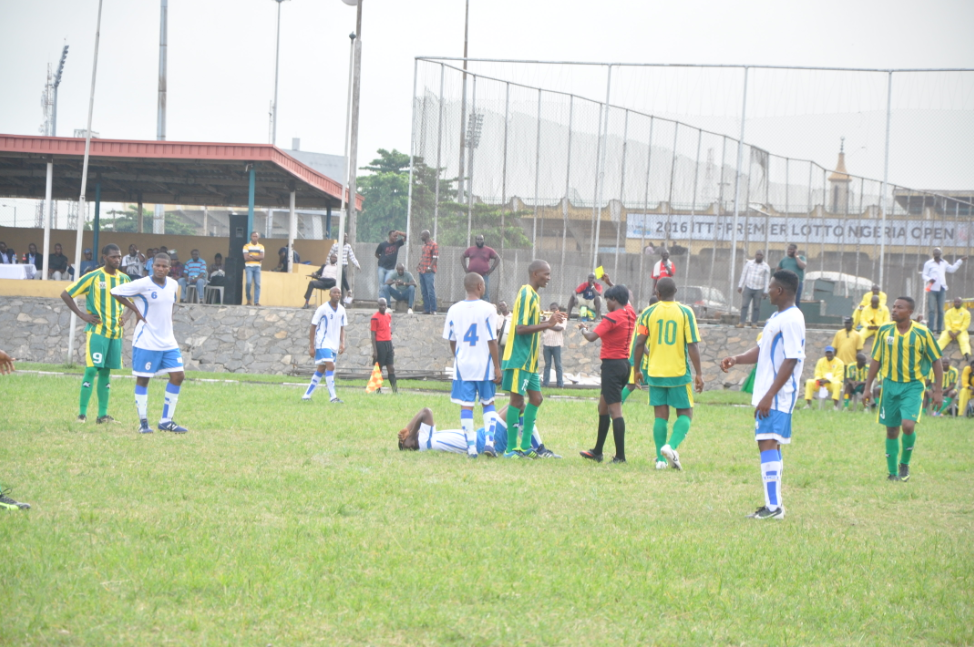 The 2016 edition of the Ships & Ports Annual Maritime Cup Competition kicked off with fanfare and camaraderie yesterday at the National Stadium Surulere, Lagos.
The opening fanfare, which saw the eight participating teams on parade in the bright colours of their organisations, was witnessed by several dignitaries and fans from the sporting world and the maritime industry.
The eight teams taking part in the competition this year are defending champions ANLCA, NPA, TICT and Navy in Group A while Customs, ABTL, Micura and NAGAFF are playing in Group B.
In the opening match, NPA defeated TICT 3-2.
TICT scored the first goal of the match through Aghaogu Obinna 19 minutes into player. NPA equalised four minutes later through Bahsir Yusef whileTaiwo Momoh hit the TICT net again in the 41st minute ending the score at 2-1 at half time.
NPA's Emma Okafor scored NPA's third goal of the match through Emma Okafor in the 15th minute of second half while TICT's Aghaogu Obinna scored again for TICT 19 minutes into the second half bringing the final score to 3-2.
ABTL is scheduled to take on former champions Micura Stevedoring Services today at 10am while defending champions ANLCA will slug it out with 2009 champions Nigerian Navy at 4pm. Both matches will be played at NPA Sports Ground, Surulere, Lagos.
The Annual Maritime Cup Competition, which is in its eighth edition, commenced in 2009. Past winners of the competition include Nigerian Navy (2009); Micura Services (2010); Nigeria Customs Service (2011, 2012 and 2013); National Association of Government Approved Freight Forwarders, NAGAFF (2014) and Association of Nigerian Licensed Customs Agents , ANLCA (2015).
All matches of the Maritime Cup Competition are officiated by professional referees attached to the Lagos State Referees Council.