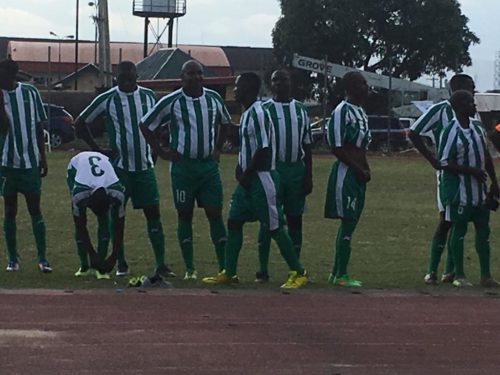 Action resumed in the 2018 Maritime Cup Competition this after as port operator, Tin Can Island Container Terminal (TICT) filed out against defending champions, Customs.
While Customs is trailing NPA to the second place in Group B with 4 points, TICT is yet to record any point and may not advance beyond the group stage of the competition.
Below are some pictures from the ongoing match at NPA Sports Ground, Surulere, Lagos. Customs is playing in green and white while TICT is in yellow and blue.