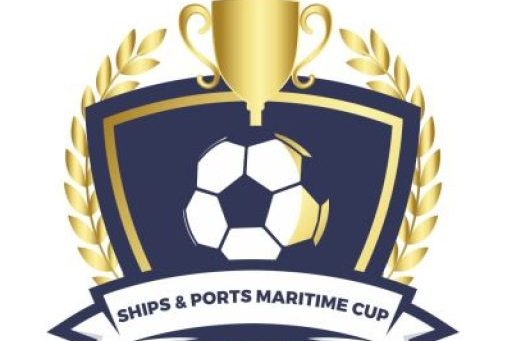 Organisers of the annual Maritime Cup competition, Ships & Ports, weekend announced that the sum of N3 million will be at stake in the 13th edition of the tournament holding this year.
The Coordinator of Maritime Cup 2023, Mrs. Oluwatosin Rotimi, said in a statement that the company has doubled the prize money of the winner of the trophy from N1million to N2million while the runners-up and others will share N1million.
"The prize money for the winner of this year's competition, which remains the rallying ground for maritime workers to unwind and interact with each other, has been raised from N1miilion to N2million. The first and second runners-up will go home N400,000 and N300,000 respectively while others, including the Most Valuable Player, Best Goalkeeper and Fair Play Award winners will also go home with various cash prizes," Rotimi said.
The Maritime Cup Coordinator urged the participating teams to ensure fair play and decency in the course of the competition, stating that the tournament is not only be about playing to win but also as an avenue to build friendship.
"The joy is more in participation and not just the laurels at stake. The idea behind it is to bring the maritime industry together and foster healthy recreation among workers. We are one family in this industry, so we need to socialise and interact and play together. That has been the essence since 14 years ago and up till today," she said.
Maritime Cup 2023 starts tomorrow Tuesday 24th October and will end on Friday 10th November. The opening match, which is between defending champions Nigerian Ports Authority (NPA) and port economic regulator, Nigerian Shippers' Council, will hold at 3pm at the Stable Sports Complex, Bode Thomas, Surulere, Lagos.
Fifteen teams are vying for honours in four groups. Group A is made of Nigerian Ports Authority (NPA), Nigerian Shippers' Council (NSC), Comet Shipping Agencies and COSCO Shipping Nigeria.
In Group B, 2019 runner-up Josepdam Port Services will trade tackles with 2014 champions National Association of Government Approved Freight Forwarders (NAGAFF), and first-timers National Inland Waterways Authority (NIWA).
Group C has 2019 champions ENL Consortium, 2018 runner-up Nigerian Maritime Administration and Safety Agency (NIMASA), Dynesty Shipping and leading terminal operator APM Terminals Apapa.
Group D parades 2009 champions Nigerian Navy, five-time champions Nigeria Customs Service and two new entrants – Blueche Lomado and Truck Transit Park (TTP).
Past winners of the Maritime Cup since inception are the Nigerian Navy (2009), Micura Stevedoring Services (2010), Nigeria Customs Service (2011, 2012, 2013, 2016 and 2017), National Association of Government Approved Freight Forwarders (2014), Association of Nigerian Licensed Customs Agents (2015), Nigerian Ports Authority (2018, 2022) and ENL Consortium Nigeria Limited (2019). The competition was not held in 2020 and 2021 due to COVID-19.