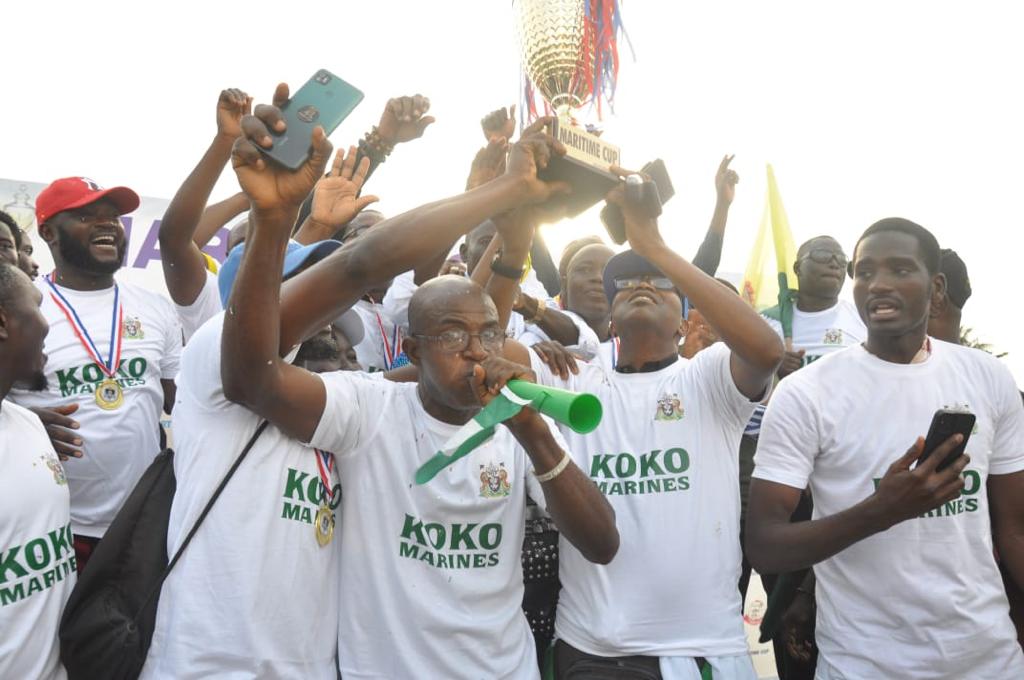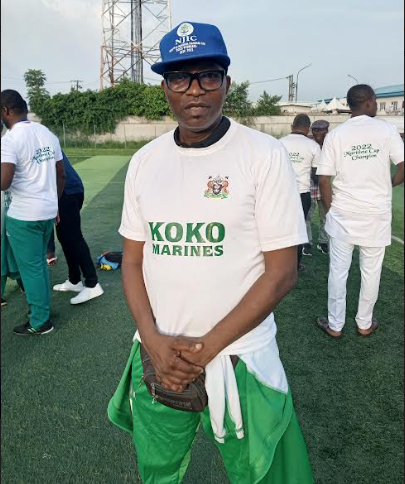 Charles Okaga, Team Manager, NPA Koko Marines
Every winner is happy, excited and in a light mood. I am happy for my team and organization because this victory is image boosting. Nigerian Ports Authority is a pioneer football and sports encouraging organization from inception, the NPA sports club happened to be the first secretariat in 1946 for the Nigerian coaches association. It is an organization that encourages sports knowing fully well that a healthy workforce is encouraged by sports and participation in exercises. Subsequently, we will continue to give a good showing of ourselves ensuring that we participate in the spirit of networking, recreation, unity, bond building that this competition is meant for but most importantly to ensure that we give a good account of ourselves in subsequent competition. There were challenges faced like getting players to leave their working beat to come out for training; getting them to succumb to the dictates of the coaches (because when people are earning salary, it is not always easy to control them), we were able to surmount it because of the interest of the game and for most of the players, football is their hobby.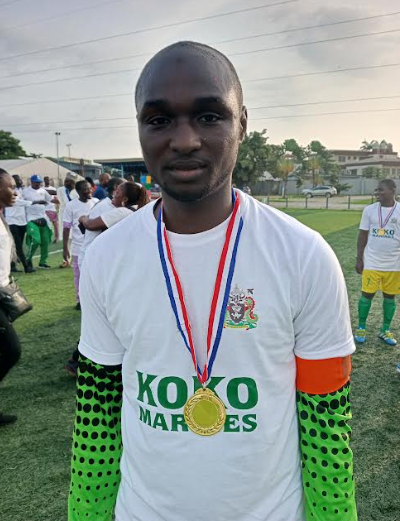 Mubarak Usman, NPA Koko Marines
I am excited and overwhelmed. Winning this competition is a great deal for us the players and even the organization at large and I must say we are proud of ourselves. A lot of hardwork was put into this and I must say personally the management of NPA tried a lot to see that the efforts of the players was not put to waste. Can you believe I came all the way from Calabar port to join the players and all transportation and accommodation was taken care off by the management and I love the fact that my team accepted me. I want the organizers to please look into the timing of the matches. It would be nice if the matches can be fixed in the mornings.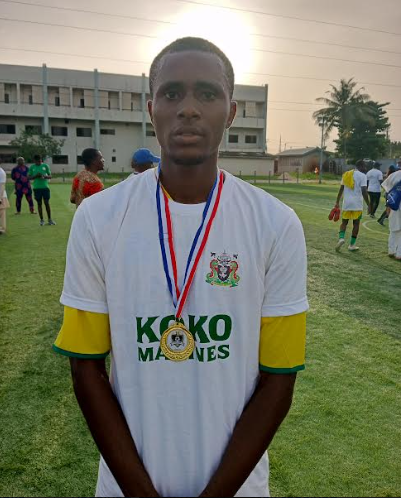 Ibifubara Dagogo, NPA Koko Marines
I must say we deserve winning the competition and I knew from the first match in this tournament that my team will win because there is teamwork, unity, love between the players and we understand each other strengths and weaknesses. There were a lot of challenges faced while preparing for the tournament but I must say it paid off in the end. We will continue to make the managing director proud by winning in subsequent competitions. The organizers of the tournament should keep getting better yearly and also other organizations in the maritime sector should support them and this can be done if there is a lot of awareness via social media, television, radio etc.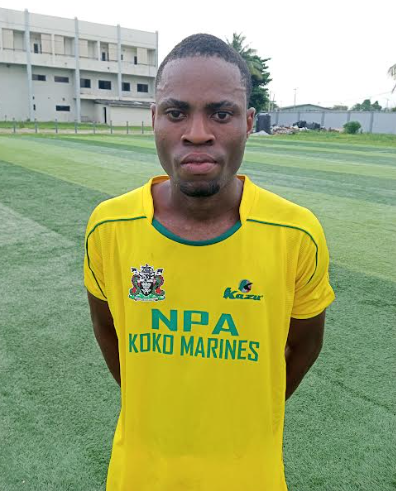 Charles Shedrach, NPA Koko Marines
First and foremost, I want to appreciate my teammates for keeping up the good fight, unity and winning spirit. We really deserve the cup because we worked a lot by practicing everyday and staying true to the course of winning. I must say we played with stronger and skilled opponents. I cant believe it that I was able to score the goal that led to us winning the competition. I want to thank the organizers for their efforts yearly and for keeping the spirit of football alive in the maritime competition. This is worth emulating and I want to ask other organizations in the industry to support Ships & Ports in subsequent competitions.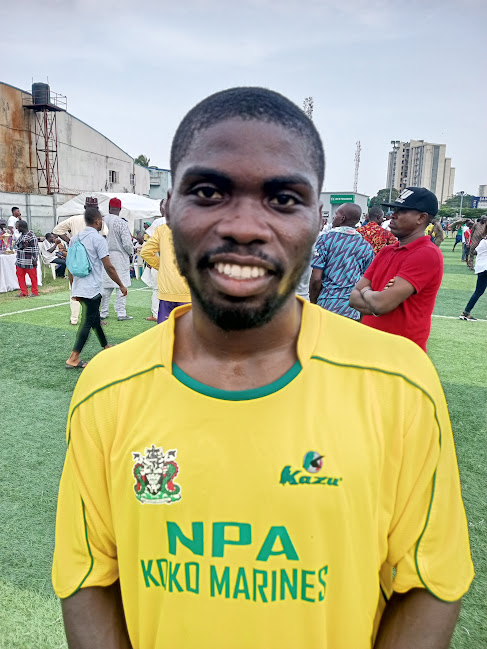 John Matthew, NPA Koko Marines
I feel very excited. I must say this is not luck because my team were prepared for this and we got to win. A lot of hard work, energy, commitment, unity was put into this and our effort was crowned with victory. We faced challenges when preparing for the competition because some of us are new players who havent played for a long time, so the idea of selecting players from each department of the organization was demanding because at first there was no unity but as time goes by we became friendly with each other and getting ourselves to be unified was one hurdle I am glad we surpassed. Also, I would love my team to keep winning because it doesnt get easier, hoping that in the next years competition we will become champions again.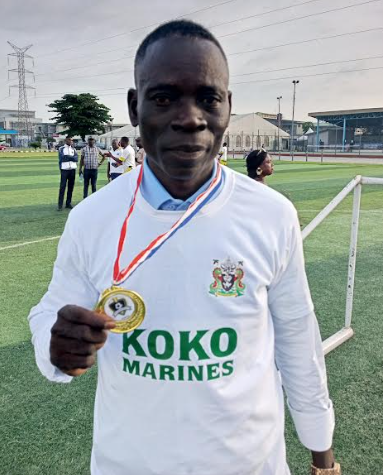 Zwalvan, NPA Koko Marines Coach
I feel very happy my team won the competition. The players have been in the camp preparing all these while and I am happy that their effort was not in vain. All what they did since the beginning of this tournament till the final is as a result of hard work. I give kudos to my team for a job well done. I want the organizers of the tournament to get a better pitch in subsequent tournaments in order to get the best of the players. Also, they should make a lot of awareness months before the start of the tournament because this will give room for organizations in the maritime sector to support and take this competition to a great level.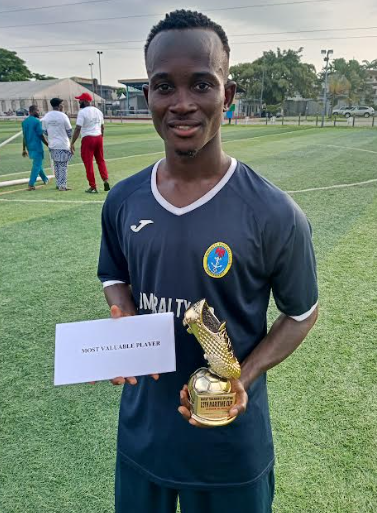 Augustine Chibuzor, Most Valuable Player (Nigerian Navy)
I feel very happy winning an award despite been on the losing side. I did my best from the beginning of the tournament to the end. So many challenges were faced during the preparation of the competition because there was no 100% support from the management of my organization but all team members had to support themselves and see that the organization was well represented at the tournament. The purpose of every team in any tournament is to win and I am sure that in the next tournament, we will put in our best and work hard to see that we win.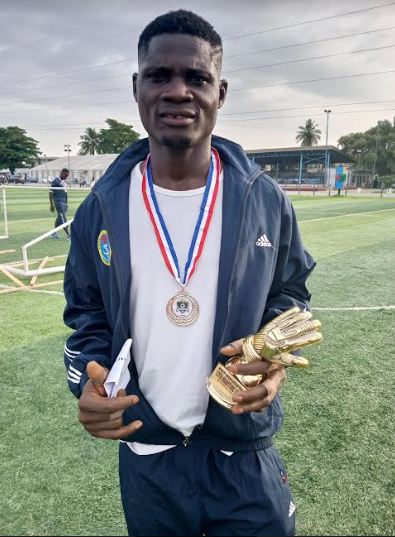 Iseoluwa Ayetoba, Best Goalkeeper (Nigerian Navy)
I feel so happy receiving this award because I never expected it. This is my first time playing for Nigerian Navy and I must say I love my team because they all put in so much hard work, sacrificing their time and making sure they are committed to the game and as you can see Navy came all out to support their players and I give kudos to the management of Navy. I want to thank the organizers for putting all this together and I want to use this medium to ask government parastatals in the maritime sector to encourage and support Ships & Ports in making this competition a grand one.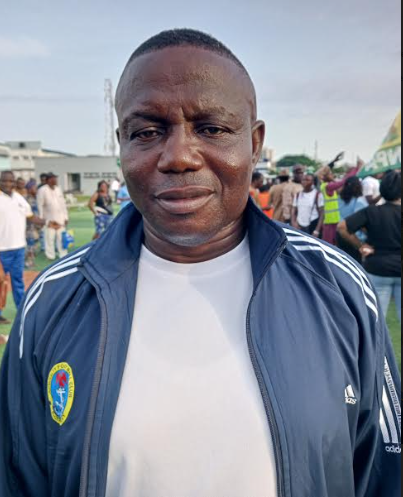 Miller, Nigerian Navy Coach
I am not happy because the officiating is very bad. I don't think we would have lost the final match but it is what it is because in any tournament there has to be a winner. I must commend my team for going all out of their way because this is a new team that started in November 2021. I want to urge the organizers to choose well-trusted officiating team and get better at the things lacking in this year tournament. Also, I commend the organizers for creating this competition as an avenue for friendship, bonding, networking and leisure.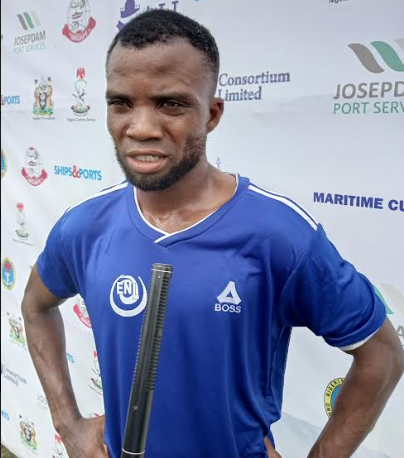 Joseph John, ENL Team
I feel great and I feel happy about this competition although we won the third place which is something to be proud about. For my team to have come this far, a lot of trainings was put into this and I must say it was not easy at all. I am glad our best was put into this and great work. I would want the organizers to ensure that a better pitch is provided in the next tournament, I know they keep putting in their best each year because I must say that this years tournament is much better.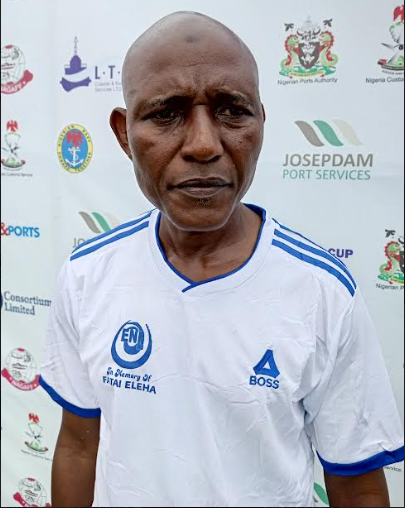 Ibrahim Omodele, ENL Team Coach
I am not happy about the third place we got because during the last tournament we were in the first place. Unfortunately, we were not lucky this time around. I believe this is football; definitely there must be a winner. I believe by next year, we would try all our possible best to win the competition. I want to thank the organizers of the competition for committing into this and for doing a good job by getting better every year. I want the organisers to work on adjusting the overhead players because this was what affected us in the semi-final with NPA. Also, I want to plead with the organizers to get referees who are not biased in subsequent competition and who are good at what they do.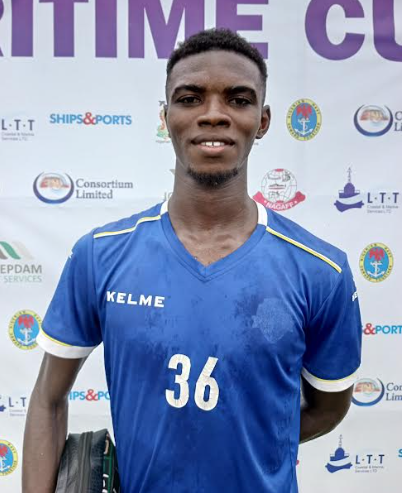 Favor Abraham, ENL Team
Actually the goal was to go for the first position but it didnt work out like that. I am still grateful at least my team came third in the tournament and that is something to take home. I must say we went through some hurdles in preparing for this competition because other teams from other organisations are trained footballers and good which is a challenge. We had to play against teams that are very skilled. Also, getting team members from our organization to show commitment and sacrificing time is also a major thing. I commend the organizers of the competition for putting in so much efforts into this competition and they keep getting better at it yearly. They can always do better and improve on things not done this year in subsequent tournaments.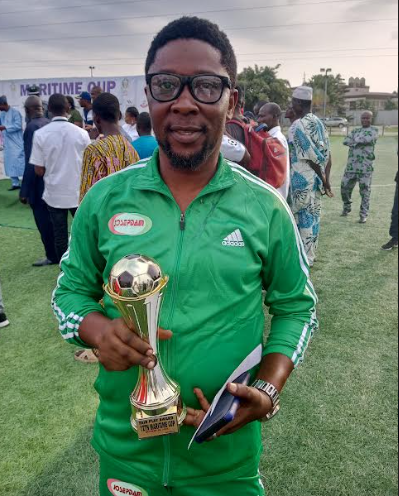 Ezekiel Braide, Josepdam team coach
I am not surprised it came out this way because I know the team did well in playing and following the rules and regulations guiding this competition. First thing I did was to inculcate discipline in the minds of the players. I must say that the essence of this competition is to strategize among the maritime industry, to encourage oneness and love. A lot of problems were faced while preparing for the competition because we didnt have a lot of players from my organization and we had to start sourcing for players within ourselves and training novice morning and night all to have good players to use for the tournament; selecting of players for the competition from the players was also another tasking issue because as a coach I had to pick the best players. In the subsequent tournaments, we have to put in a lot of hard work as a team because Josepdam has never won since the inception of the competition. We have to aim at winning.