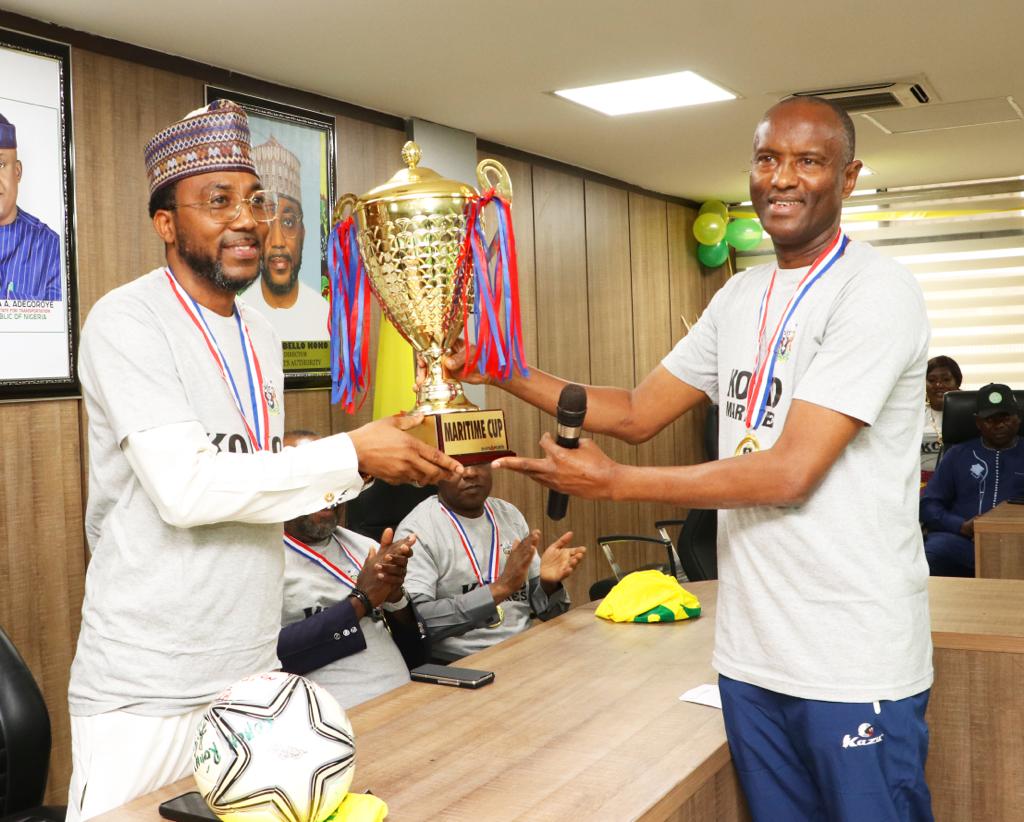 The Managing Director of Nigerian Ports Authority (NPA), Mohammed Bello- Koko, on Tuesday November 1, 2022 hosted the NPA Koko Marines which won the 2022 Ships & Ports Maritime Cup in Lagos on Friday.
Recall that NPA defeated Nigerian Navy 1-0 in the final match of the 2022 Maritime Cup.
"We were not around but I was following the match online," Bello-Koko said even as he commended the team for their hard work and dedication.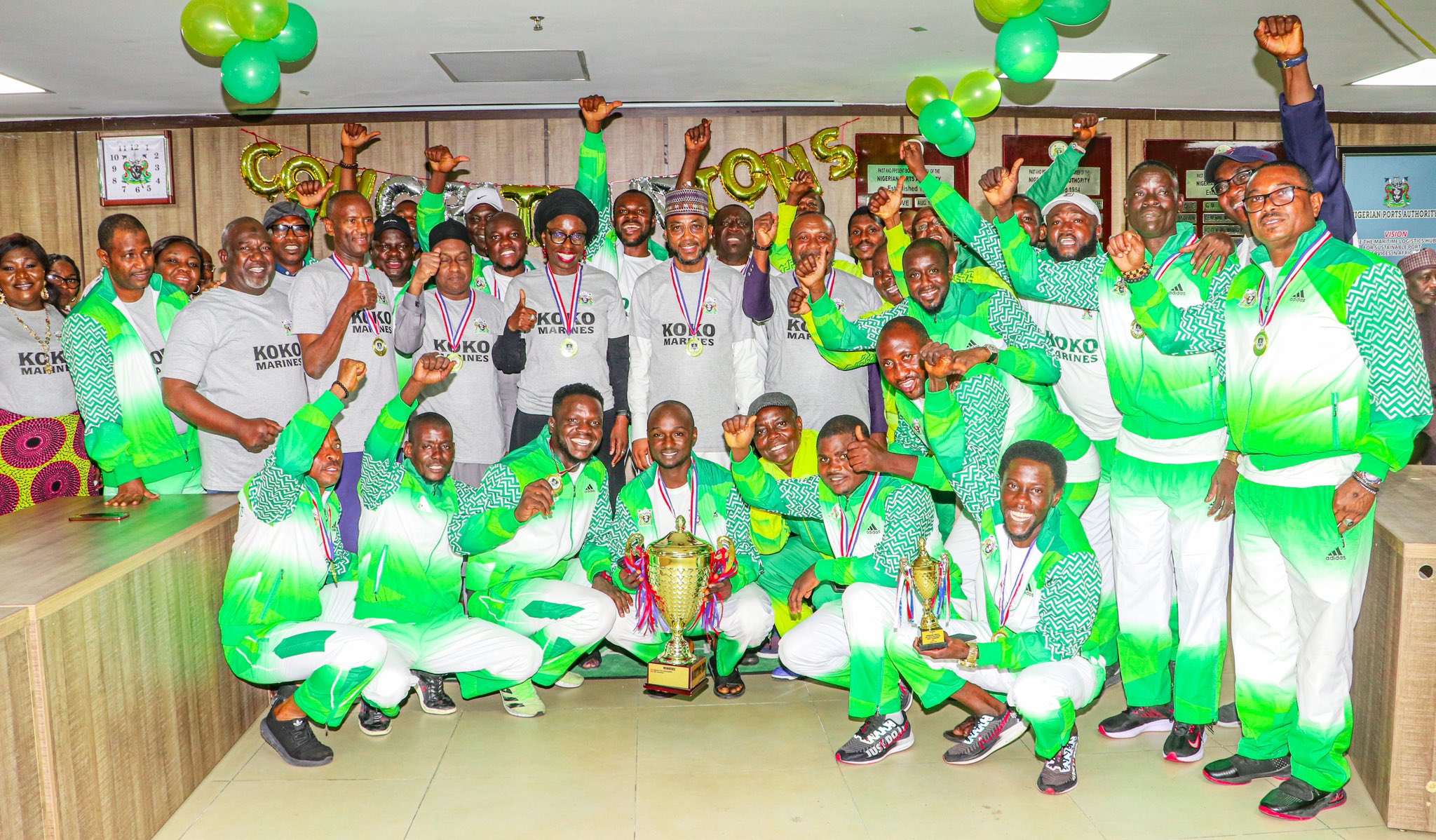 "I heard somebody talking about management's handshake; you will get double handshake. I promise that the management will do whatever it takes to support this team. Congratulations once more and it is expected that training continues," he said.
Also speaking, the General Manager, Human Resources of NPA, Mr. Ahmad Umar, expressed appreciation to the Managing Director and other members of the Executive Management Team for supporting the Koko Marines all through the duration of the tournament.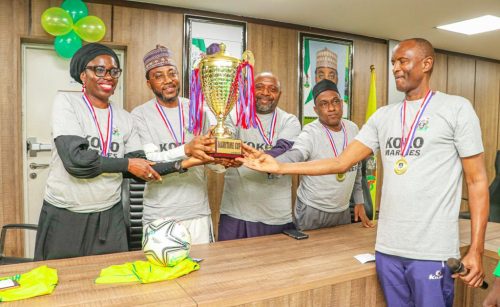 Team Manager of the NPA Koko Marines, Charles Okaga said, "We thank the management for their unflinching support all through the competition. History is made again. This has given us a national exposure, put us in national news. Not just that MD sir, this team you are seeing here played with passion and commitment.
"We played with the teams that are registered with Lagos State Sports Council, they train almost everyday to see the energy level of our opponents but as God will have it, God of soccer with hard work, aura and good luck, NPA was able to down the naval vessels, to detonate their arms and the entire armory was defeated," he said.