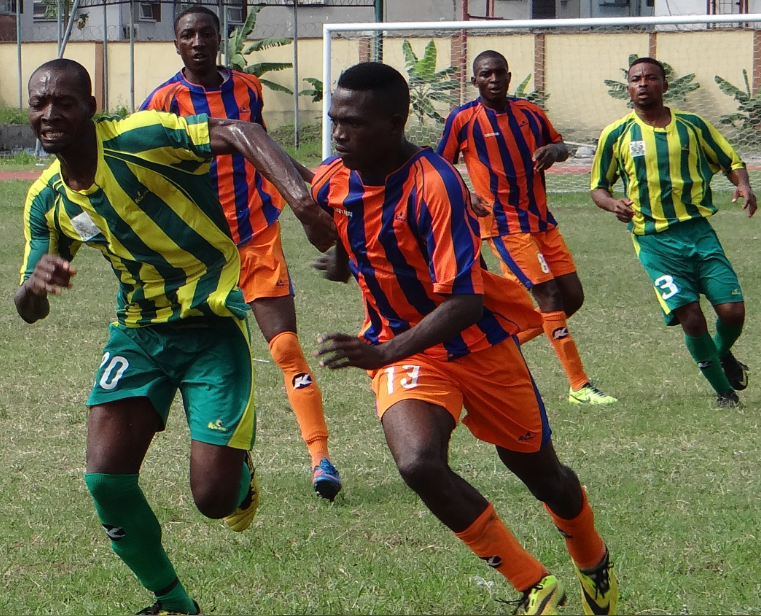 Eight teams are set to battle for honours in the 2022 Ships & Ports Maritime Cup competition. 
The teams are Nigerian Ports Authority (NPA), Nigeria Customs Service, ENL Consortium, Josepdam Port Services and the Nigerian Navy. 
The other teams are the National Association of Government Approved Freight Forwarders (NAGAFF), HPI Nigeria and Dynesty Ocean Shipping. 
At the draws of the competition held in Lagos yesterday, NPA, Josepdam, NAGAFF and Dynasty were drawn in Group A while defending champions ENL Consortium, Customs, Navy and HPI will compete in Group B. 
The Technical Adviser to the Maritime Cup competition, Prince Adesegun Kosoko, who supervised the draws at the NPA Sports Ground, Surulere, Lagos, on Wednesday, charged the participating teams to ensure that they abide by the rules of the competition. 
Kosoko, who is a former Chairman of the Lagos State Referees Council, said the tournament will be officiated in line with international standards, rules and regulations guiding the game of football. 
The Annual Maritime Cup Football Competition was created by Ships & Ports in 2009 to encourage recreation and and camaraderie among employees of government agencies, private sector operators, and regulators in the maritime industry. 
Past winners of the Maritime Cup since its inception are the Nigerian Navy (2009), Micura Stevedoring Services (2010), Nigeria Customs Service (2011, 2012, 2013, 2016, and 2017), National Association of Government Approved Freight Forwarders (2014), Association of Nigerian Licensed Customs Agents (2015), Nigerian Ports Authority (2018) and ENL Consortium Nigeria Limited (2019). 
The annual competition is officiated by approved FIFA-badge referees, and it is quite popular in the maritime industry, attracting the creme-de-la-creme of the industry. 
The 2022 Maritime Cup competition, which is the 12th in the series, will hold from October 18 – 28 at the Astro Turf (National Stadium), NPA Sports Ground and Union Bank Sports Ground all in Surulere, Lagos. 
The draws were witnessed by the representatives of all participating teams.