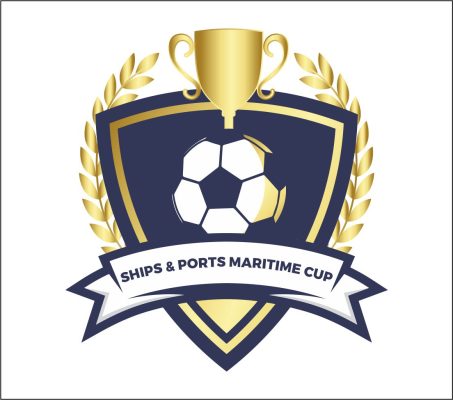 The Nigerian Navy on Saturday emerged as the first team to book a semi-final spot in the ongoing 12th Maritime Cup Competition holding in Lagos.
The Nigerian Navy team, the Admiralty FC, defeated defending champions ENL Consortium 2-0 to book a place in the last four. The team's first goal came in the third minute of the first half through Mayowa Ikuyajolu while the second goal was scored by Waidi Momoh five minutes to the end of the match.
With the victory over ENL, Nigerian Navy tops Group B with six points having won their first match against the Nigeria Customs Service 1-0 on Wednesday.
In the second match played on Saturday, the tournament's underdog, Dynasty Ocean Shipping defeated the National Association of Government Approved Freight Forwarders (NAGAFF) 3-0. Umar Dadandare scored Dynasty's first goal in the 14th minute of the first half. Striker Okemutie Charles scored the second and third goals in the 10th and 34th minute of the second half respectively.
Earlier on Friday, Nigeria Customs Service defeated Higher Pacific International (HPI) 3-0 while Josepdam Port Services defeated Nigerian Ports Authority, NPA's Koko Marines 1-0.
With the outcome of the weekend matches, Dynasty Ocean Shipping tops Group A with three points and a goal difference of +1. NPA, NAGAFF and Josepdam follow in that order with three points each and goal difference of +1, -1 and -1 respectively.
Nigerian Navy tops Group B with six points followed by Customs and ENL with three points apiece. HPI has yet to record a point.
All the teams are on call today for their final group matches after which the remaining three semi-finalists will emerge. See details of the matches and venue at https://maritimecup.com/2022-maritime-cup-competition-fixtures/