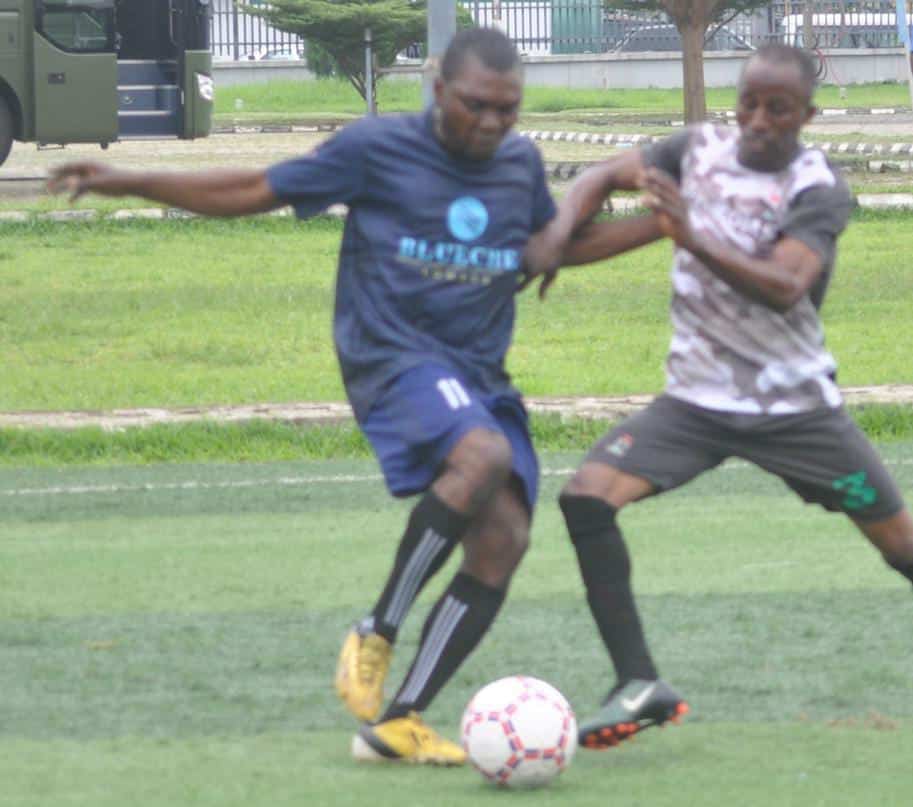 Defending champions Nigerian Ports Authority (NPA) on Tuesday became the first team to book a place in the quarterfinals of the ongoing Maritime Cup 2023.
In their third group match played in Surulere, Lagos, NPA defeated COSCO Shipping 3-0 to book the top spot in Group A with seven points.
The Koko Marines, as the NPA team is popularly called, had on October 24 defeated Nigerian Shippers' Council 2-0 and played a 2-2 draw with Comet Shipping on October 27 to garner a total of seven points to lead Group A.
Nigerian Shippers' Council (NSC) also booked a quarterfinal ticket yesterday after defeating hard fighting Comet Shipping 1-0. NSC lost its opening match 0-2 to NPA on October 24 but defeated COSCO Shipping 2-1 on October 27 to come second in Group A with six points.
In a separate development earlier on Tuesday morning, Nigeria Customs Service defeated debutants and Group D rival Blueche Lomado 6-1.
Action resumes in the tournament this morning with the National Association of Government Approved Freight Forwarders (NAGAFF) taking on the National Inland Waterways Authority (NIWA) at 9am at the NPA Sports Ground, Surulere, Lagos.